Welcome to our new website!
Hayes Automotive is made up of FIVE DEALERSHIPS in North Georgia. The company has been family owned and operated for 40 years. Being guided by the same philosophy all this time has kept us in business even during these hard times. All our stores are healthy and ready to continue to provide great service to our customers for years to come.
Our History
In the early fifties, A.D. Hayes bought a gas station with a couple of service bays in Atlanta, and began what would become Hayes Auto Service. His father, C.A. Hayes came on board in 1954 as a working partner in the business. In 1956, following a stint in the military, A.D.'s brother, Donald, joined the Hayes Auto Service team, and two years later, bought his father's share of the business. Soon, the brothers expanded their facility to 10 service bays, and before long, Hayes Auto Service boasted 30 employees and many loyal customers.
The seeds for something much larger had been sown.
In 1971 A.D. and Donald opened Hayes Chrysler in Lawrenceville, and in 1980, moved the dealership to its present location across from Gwinnett Medical Center. From modest beginnings, Hayes Chrysler has grown to its present position of leadership in the automobile business, one customer at a time. A.D. and Donald saw their business as a family enterprise, and treated each customer as a member of that family. And that's the attitude that has driven the Hayes dealerships ever since.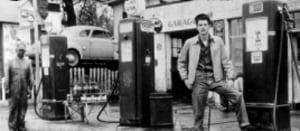 In 2010 we boast more than 350 employees and have 5 dealerships in North Georgia.  Hayes Automotive is now on its third generation of family operation. Each year we demonstrate our commitment to the communities we do business in through numerous donations of time and money.  Our management teams work hard to develop new best practices that improved departmental efficiency and better serve our customers.  Despite a downturn in the economy, our dealerships continued a long standing record for the highest Customer Satisfaction Index in the south east.  In the recent past we've had challenges both in business and at home, but the strength and character of our employees and family brought us through each one.  2010 has served as a confirmation of our family business philosophy.
Our company is the definition of "family".  Our fathers founded the dealerships, and each of the following generations have taken roles in the business.  To date, there are thirteen family members employed in the company at various levels.  Many of the second and third generations began at Hayes part-time after schoolwork and moved into various positions after graduation.  In fact, all of A.D. and Donald Hayes' children are partners in the business and work in management and a few of their spouses work for the company as well.  The grandchildren who have graduated also work in various levels in the dealerships, and those still in school work for the business part-time.  The spirit of any family's relationships are constantly being pushed and strengthened.  When family members work together daily, it is likely to cause strain.  But, by following our fathers' examples of honesty, loyalty and hard work our family becomes stronger with adversity.  To lead a company like ours you need management with integrity.  From the beginning our family members strive to be that kind of example both to ourselves and our employees. We also look to hire other managers with the same principles and values. As evidenced by our longevity in business, we keep the people who share our philosophy, for as long as they want to be with us.
The Hayes dealerships have been very involved with helping the community that they do business with since the very beginning. As in any business, our people are what keep us here. They are the heart of Hayes. In 1971, A.D. Hayes, started the first dealership with the simple belief that treating everyone like family was the key to success. He was right!  We know that times have changed, and people have become too cynical to believe any business truly cares. But seeing is believing! At Hayes, our dad's wisdom, 40 years later, still rings true. If we expect the people in our community to support us, then we in turn should support them.
            The Hayes' dealerships sponsor or help to support many programs and organizations in every community we're in.  Schools and educators are very important to us, and we enjoy being able to help our schools any way that we can.  Each store is a Partner in Education with two or more area schools.  We also give special incentives to Board of Education employees and provide the Gwinnett County Teacher of the Year with a convertible for the summer.  We also support various school clubs and activities during the school year.  As we said, education is very important to us and that is true at all levels.  We took a leading roll in the Chrysler Apprentice Program with Gwinnett Tech to sponsor any student who wants to train as a technician.  We sponsor a student and buy the tools he or she will need for the classes, and after they complete the program, they work full time at Hayes.
Each year during the Christmas season, we collect for the Toys for Tots drive in each showroom, and at our yearly car show we raffle a prize with all proceeds from the raffle going to Krogering for Kids.  We were a major sponsor in the raffle of a New Vehicle during this year's Relay for Life to help raise money for the fight against cancer.
            Three of the partners are heavily involved with Rotary International. Mike Hayes is a Charter Member and past President. Mike is on the National Dealer Council. One of the purposes of the council is to help improve relations between the manufacturer, the dealer, and the customer. The Lawrenceville dealership is a member of Gwinnett Clean and Beautiful; a program that provides for the beautification of the area and improves the environment.  An underlying challenge for us is defeating the perception of the car dealership. In our communities we are striving to change the stereotypical way people view our business by being highly involved in many more things like Secret Santa for foster kids, the Chamber of Commerce activities, and donating to support local school activities. Our industry suffers from perceptions in the past that we hope to change for the future.
Thank you for considering Hayes Automotive!